Oxus Society Holds Kickoff Workshop for the Kazakhstan Futures Program
Between 25 and 27 January, Oxus Society gathered 16 leading Kazakh and American experts in Astana to launch the Kazakhstan Futures Program. The kickoff event opened with a reception with U.S. Ambassador Daniel Rosenblum.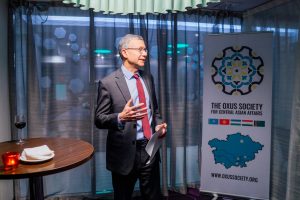 In his welcoming remarks on 26 January, Nurgali Arystanov, director of the Department of America at the Ministry of Foreign Affairs of Kazakhstan, stressed that the government is welcome to new ideas as it undertakes reforms. Tahra Vose, press attaché in the U.S. Embassy in Kazakhstan, which is funding the project, stated that the fellows are "well positioned to help inform and inspire change by providing accurate information and comprehensive analysis to these very important issues."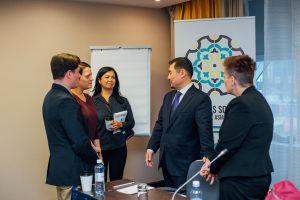 Over the course of two days, Oxus Fellows worked together in groups to refine and plan policy-oriented research on topics of importance to Kazakhstan's future, such as foreign policy, energy, ecology, economic diversification and demographics. They will publish policy briefs on these topics in the middle of 2023.  They also participated in masterclasses on political risk with Harish Natarajan, Head of Economic Analysis at AKE International and in futures methodologies by Yelena Muzykina, Qazaq Institute of Futures Studies.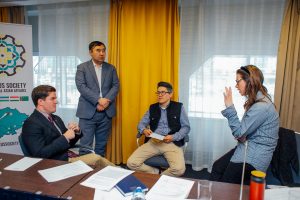 Oxus Fellows also visited a number of institutions in Astana dealing with policy-related matters. They met with Rakhim Oshakbayev, director of the TALAP Center for Applied Research in Astana, Kazakhstan to discuss pressing issues in the country from climate change, the war in Ukraine, and China's rising presence. Mr. Oshakbayev noted the difficulties for civil society and the challenges of communicating effectively with administrators in the current political climate.
Our fellows also visited the Academy of Public Administration under the President of the Republic of Kazakhstan to learn about how Kazakhstan trains its bureaucratic members and how they conduct social research that can help shape public policy.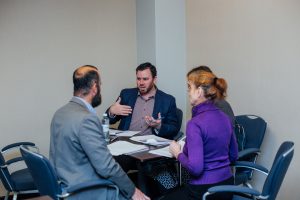 Finally, our fellows travelled to the Academy of Public Administration under the President of the Republic of Kazakhstan, a think tank that directly advises Kazakhstan's executive branch on issues of foreign policy and provides briefings in advance of international meetings. Oxus researchers learned about how executive policy is formulated and the role scholars and experts play in its inception.
The Kazakhstan Futures Program is supported by the U.S. Embassy in Kazakhstan, Public Affairs Section.