Call for Applications: Workshop on Nationalism and Political Violence in Central Asia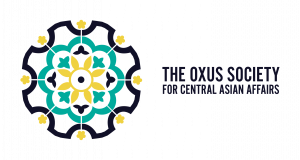 The United States Institute of Peace and the Oxus Society for Central Asian Affairs invite applications for a two-day workshop on nationalism and political violence in Central Asia. The goal of the workshop is to debate, discuss and gain insight into the links between nationalism and violence in Central Asia, and develop methodologies for combating violent nationalist content and recruitment.
The workshop will take place on two half-days between 6 pm and 9 pm Almaty, 8 am ET and 11 am ET on Tuesday November 2 and Wednesday November 3. The workshop will be virtual and be conducted in English.
The workshop will bring together experts and practitioners to exchange views on the following themes:
The significance of nationalism, ethno-nationalism, and far-right extremism in Central Asia and the scale of the threats these movements pose, if any, to regional stability;

How populist nationalism or nationalist political mobilization has changed over time;

What has driven these changes;

How have modern communications technologies shaped the spread of nationalist/ethno-nationalist and far-right extremist ideologies in the region.
It is anticipated that participants will include individual researchers from universities and think tanks, representatives of civil society and tech companies. There is no expectation that participants will make formal presentations or prepare papers. The workshop is intended to be an exchange of views and experiences. After the workshop, participants will be given the opportunity to submit proposals to receive small grants for research on nationalism and violence in Central Asia, which will result in the publication of a series of policy briefs.
To apply, please send your CV and a brief (200-300 word) statement, highlighting your background and interest in participating in the workshop to edwardlemon@oxussociety.org.
The deadline for applications is October 21, 2021.