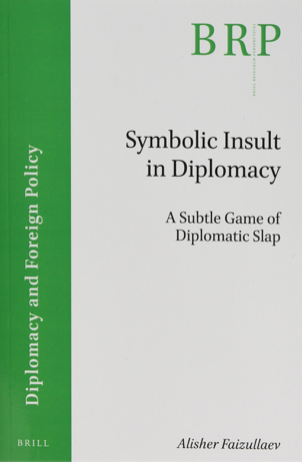 Символическое оскорбление в дипломатии: тонкая игра дипломатической пощечины
Автор:
Faizullaev Alisher
Category:
Международные отношения
Publisher: Brill Research Perspectives
Publication Date: 2018
Язык: Английский
Описание:
---
In Symbolic Insult in Diplomacy: A Subtle Game of Diplomatic Slap, Alisher Faizullaev describes how states and their representatives may use manipulative practices for influencing their opponents. The author distinguishes between three forms of using symbolic insult in diplomacy: by misrecognition ("diplomatic bypassing"), direct confrontation ("diplomatic punch"), and concealed verbal or nonverbal actions ("diplomatic slap"). The book focuses on the "diplomatic slap" – the use of obscure symbolic insults as a means of tacit manipulation.
Назад